This weekend I'm quite fortunate to have some free time. Though I usually do so many things over the weekend, things that I also usually do during my free time is to reading something online especially some development related topics, latest trends, latest technologies or just spend time playing Dota 2 game. Yesterday was quite horrible for me because I spend all the time to just play the game. That's what made me write this article.
I have been like this before 3 years and made up my mind that I should stop playing Dota. But for the past 8 months, I have again started playing dota after I purchased my new HP Omen laptop and I'm even playing it very frequently. I still was under control and I used to play only a maximum of 2 hours per day. But yesterday it was horrible because I spent nearly around 15 hours playing Dota 2 with a total of 19 games yesterday alone. Before few months, it used to be Pubg as well. When everyone around me were playing Pubg, I also wanted to try it and after playing for few months, I realized that it was no way near Dota 2.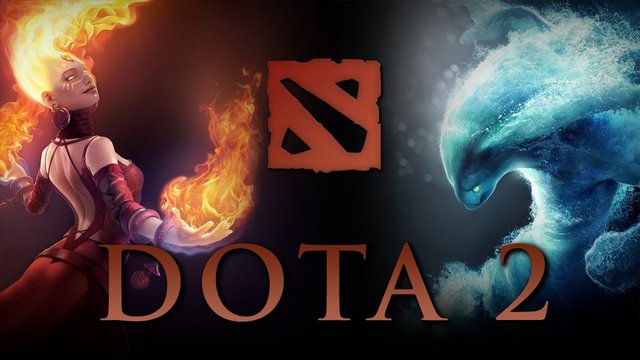 Today morning as I woke up and thought about how I wasted the whole day in playing the game, it was quite concerning. So, today I decided that I'm not going to play today. So far from the morning, I have been doing some productive activities to compensate for the unproductive things that I did yesterday. I have been working on writing some code for a new application that I have been building. I completely understand that every individual will need entertainment. But there should be a limit for that as well right. Things that I do, should not make me regret doing it. That's why I thought of writing about gaming addictions today.
I don't usually write self stories or ulogs on what I did the whole day and what I'm planning to do next. But today something made me feel that I have to write this because gaming addiction is an important topic to discuss.

Gaming addictions
This is an interesting topic. Addictions differ from one person to another person. Every individual needs some entertainment. But when the entertainment is overdone, it can sometimes lead to addictions. Some might show interest in watching sports on TV or movies on their TV. There are also people who watch some random videos on Youtube as well.
But there is also a group of people who are hardcore gamers. It is quite interesting to know about these people because they even take it as their profession. I had some contacts a few years before with such people. They dedicate their life completely towards gaming. These people spend lots of time playing games on the gaming devices or PC. Though it is an area of interest for them, it can also be called as an addiction. If it is going to be their profession, it cannot be categorized as an addiction. If people are with a different profession but if they still spend lots of time playing games, then it is definitely an addiction.
I've had this addiction during my college days. I used to play lots of games and that too overnight and sleep during the daytime. It is quite common among many youngsters. I have spent a considerable amount of time in my life playing games. It will be fun to be in a virtual world but later I started realizing that I'm missing the actual fun of being in the real world. I then reduced my gaming and diverted my mind towards other areas of interests as well. Though I call myself a gamer, I'm definitely not a professional. Today I have gradually learned how to balance my life with a different area of interests that I have.
This article is just a heads up to people like me who have different profession than gaming to be careful in spending their time effectively. I know some of my friends who have been addicted to Pubg. Physical outdoor games are at least healthy for the body but virtual games are definitely something that can affect our health because we keep confusing our body metabolism. Sometimes we overdo things that interest us so much and we regret wasting our time.
Image Source: Pixabay.com