Today morning I woke up to see exciting news about private repositories on GitHub. I'm so excited to see that private repositories are now available for free of cost where anyone can have unlimited private repositories. This is definitely useful for people who cannot afford to pay for their private repositories. A few months back we got exciting news that Microsoft acquired GitHub but when it happened people were really a bit afraid and thought what would be the next move by Microsoft. Some people even moved their code from GitHub to other public repositories like GitLab, bitbucket etc.
Advantages and Disadvantages
This is a great move but it carries both advantage and disadvantage. The advantage is for the coders who would like to keep their code closed from public view but the disadvantage is that most of the repositories that have a good code will now be converted to private repositories. For people who search online to find a code for their requirement, will start to have a tough time. For developers, codes were easily available online open to everyone and people credit the users and use their code. Some of the popular repositories have even been forked multiple times because it was useful for everyone.
With this new initiative by Microsoft, developers will start to have many private repositories instead of public except few developers who are really philanthropists who keep their code publicly accessible. I say this because, after reading this news from Microsoft, I myself thought that I should be moving some of my repositories to private because I still sell those code to people and make money out of it. There is no point in having them public.
How to change your existing repo to private?
It is quite obvious that people will now look forward to moving their code to private repositories. You can do that now from the settings. If you go to settings page of a repository, you will be able to see a block called Danger Zone. I don't really know why they call it a danger zone. But there you will find an option to convert your current repository to a private one.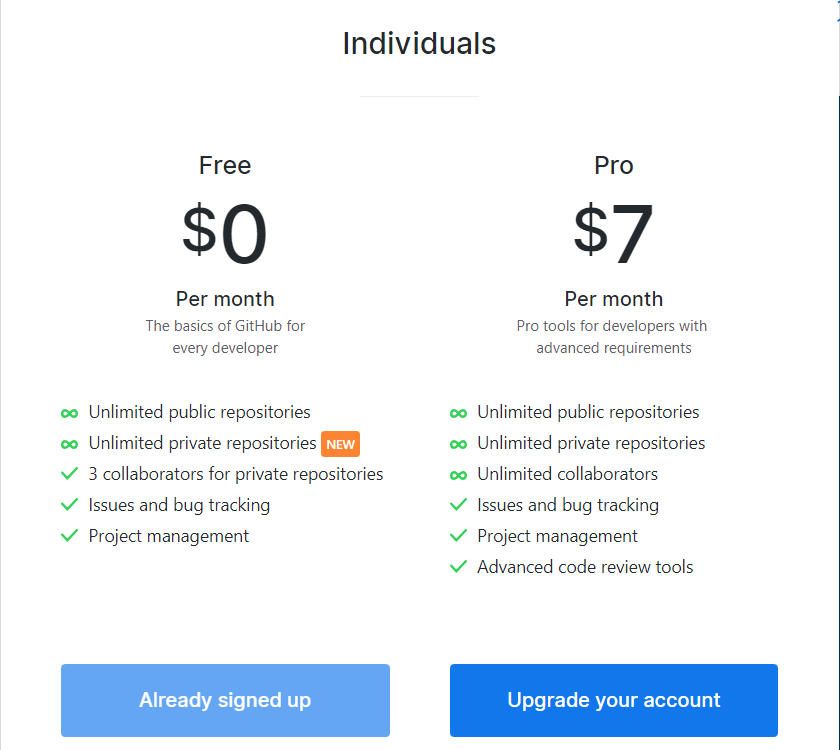 Will this be a revenue loss?
I was initially thinking why this move by Microsoft because there is a possibility that now many members can move back to free membership than a pro version. They have even updated their pricing page now with the lastest information. GitHub is now allowing 3 collaborators for private repositories with free membership.
Maybe the number of users using GitHub would have reduced after the acquisition by Microsoft and that's why they wanted to introduce this feature. I'm not quite sure but just speculating. Another reason might be because they wanted to attract even more users from other platforms to make GitHub more powerful with lots of code base. Considering that fact, it may not be a revenue loss for GitHub but it can be a new revenue opportunity for GitHub. This move will onboard many developers to use GitHub to have their private repositories.
Image Source: Pixabay.com