Well it was indeed a great month for me. Time to review the stats of the previous month. I got the opportunity to learn so many new things. Last month, I started my journey into few new communities and dApps namely Whaleshares, Steem Hunt and Actifit. Two months ago, I started my steemmonsters journey but last month, it was not very great. I couldn't spend enough time playing Steemmonsters game. But the good news is, I was able to spend some time writing more than one article per day. I'm always very excited to check my stats towards the end of the month and when I compare it with the stats of previous month, it really gives a good feeling.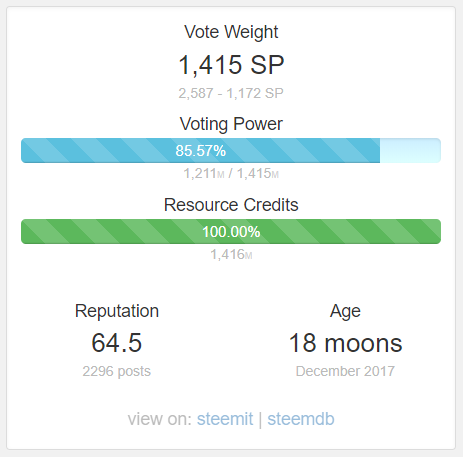 Top contributors during the month of April
My top contributors changed during the month of April. I started enjoying being a Citizen in Neoxian city and I was made a dragon for developing a discord bot for the city. I'm very glad that @neoxian sir was the major contributor for me during the month of April. I guess he will top the list even in the coming months as well. Thank Mr. Dragon for that.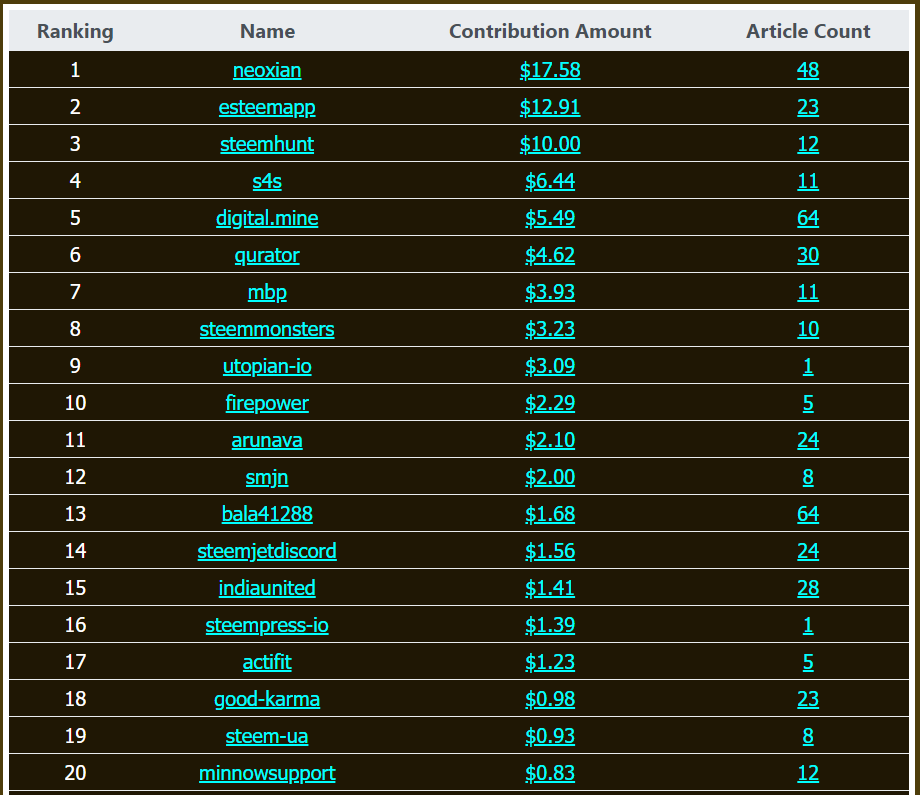 Apart from that I managed to post a lot using Esteem app and it also rewarded me. I started my journey on Steem Hunt platform last month and thanks to @xawi, @rehan, @burlarj, @ifeoluwa88 and also others for patiently answering all my questions about Steem Hunt platform and helping me gain a little bit from the platform for my contributions.
My sincere thanks to the Indian Steem Ambassador @firepower for all his support not only for me but for all the Indians who do good contributions to Steem platform with Indian tag. You are one of the biggest motivation why people still stick with this platform.
Last month I did not write much on my wordpress blog and unfortunately the @steempress bot also skipped me so many times and I received only one vote from Steempress-io last month. It was a bit demotivating but lets see how it goes in the coming month.
Another notable thing that happened last month was that I was able to make my first contribution to Utopian-io community and received a reward for that. I'm looking forward to do more contributions to the utopian-io community.
I have started my journey on Actifit platform as well. I'm able to spend enough time nowadays for physical activity. Thanks to Actifit platform. Health is very important for a beautiful life. Even though we run behind money every single day, if we don't take care of health our life will not be pleasant with the money that we earn. Thanks to Actifit for helping me focus on my fitness as well by rewarding.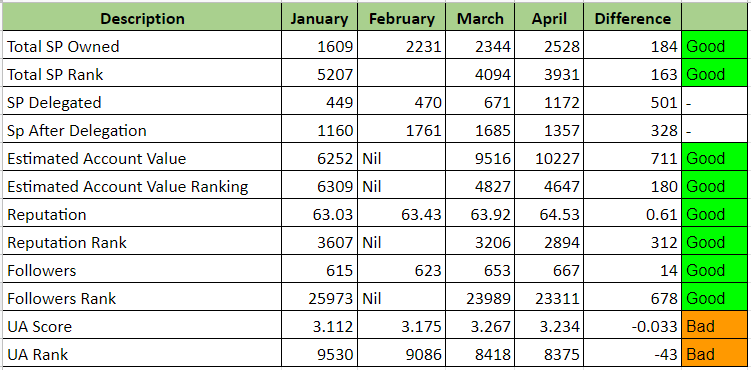 Looks like my SP has increased by 184 last month which is very good compared to the previous month which was less than 100. One main reason could be because I have started writing multiple articles per day. I have also started new delegations which has reduced my Effective SP after delegation. UA score is bleeding this month which means, I'm not engaging much with the community. I have to work on that. All other stats looks good apart from that.
I also spent 10 SBD this month to buy BTS to fund my whaleshares account for weekly subscriptions. Apart from that I remember buying few booster packs this month for my steemmonsters account. Rewards from Drug wars completely stopped last month. Drug wars game is getting boring day by day but I'm still sticking with the game and trying to spend few mins every day playing the game. I'm not going to completely quit the game as of now. The game can even become better in the future. We may not know.