I'm very happy to share with you all that I now have a total stake of 100000 NEOXAG in my alt account bala-ag dedicated for NEOXAG curation. It all started with 60,000 NEOXAG that was airdropped to me from @neoxian when neoxain.city tribe was launched. Though I couldn't afford to buy lots of miners in the early days, I did purchase a little and was also airdropped miners and my current NEOXAGM stake is 2.5.
I still remember the early days when during the launch of NEOXAG my estimated account value was over 1200$. As the price of NEOXAG, as well as steem, have decreased a lot during the last one month, the value is low now. I'm sure this is definitely a long term investment, so I'm not going to worry about the stake value for now. All thanks to @neoxian. When I lost the opportunity to buy miners, I was worried a bit but he did mention that my current stake will act like a miner providing a good passive income. His words are so true and I was able to reach over 100000 now. I'm planning to continue my staking journey to reach every further.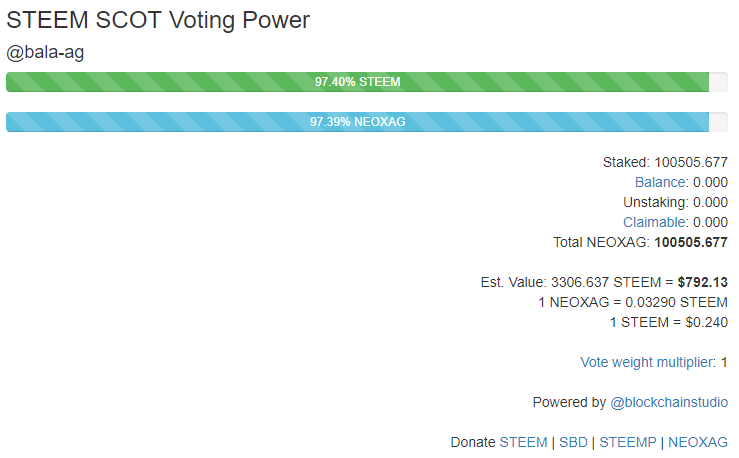 For now, I'm getting NEOXAG from two sources. One is through the mining and another is from the curation rewards and post rewards. I've been staking my curation rewards and post rewards directly but sometimes, I do some trading in the market where I sell NEOXAG for a better price and place buy orders for a lower price. Having buy orders in the market for lower price also helps in maintaining a good price range for the tokens at the same time if anyone is dumping their token on me, I get a good deal for a cheaper price.
I have been doing this trading for over a week now and I don't really sit and calculate my profit from this, but in general, I always make sure I buy for a lower price and sell my holdings for a better price. And at the same time I also stake all the tokens I get from curation rewards and post payouts. I also have some plans to promote NEOXAG on which I will soon start working.
Why it is a good time to buy NEOXAG tokens?
Well, this question needs a big separate article to answer but I'll try to answer a little bit. All the Steem-Engine tokens are going to bring good future because on steem platform the future is going to be about steem engine tribes. Many big investors now believe the concept of steem tribes and they create a token for their community. Neoxian tag is a general-purpose tag that can be used by almost everyone on every post. This gives a good opportunity for people to get easy NEOXAG and stake them to multiply the rewards.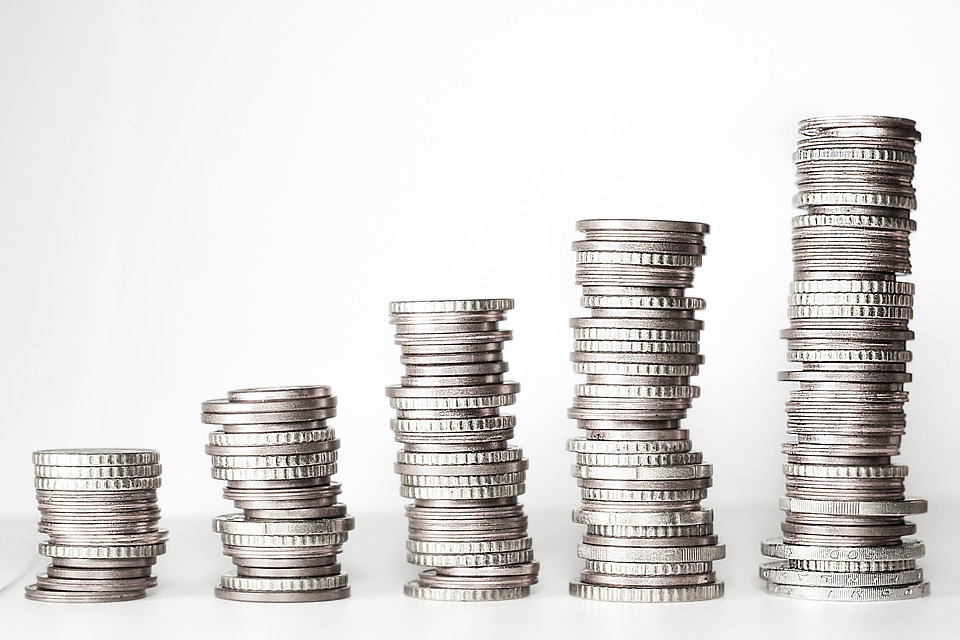 As a community, we are planning to bring lots of innovations and use case with this token. We already have a good curation plan and a city bid bot where the tokens can be converted to a profitable STU upvote. Steem stakeholders can donate to the bot to get some NEOXAG for their delegations.
On a final note, the tribes are just emerging on Steem platform and they are already welcomed by many people as it becomes one of the best ways to categorize contents and have tokens on top of the steem platform. It is good time to buy NEOXAG because we are all early adoptors and after few years when the price of steem and the growth of the platform happens, we will be able to reap a good profit.