For the past one month, we would have seen lots of articles about the new Snax Blockchain. Many people have started to write about Snax Blockchain and how they reward Twitter users and Steem users. The most interesting thing that I noticed is that people are expecting a lot out of Snax platform. Good that we don't have any investment opportunities yet on Snax Tokens or else we might see a crowd investing on that as well. To be honest, we are not sure yet about the use case of Snax Tokens. From the looks of it, they are lavish in providing lots of Snax tokens to the users.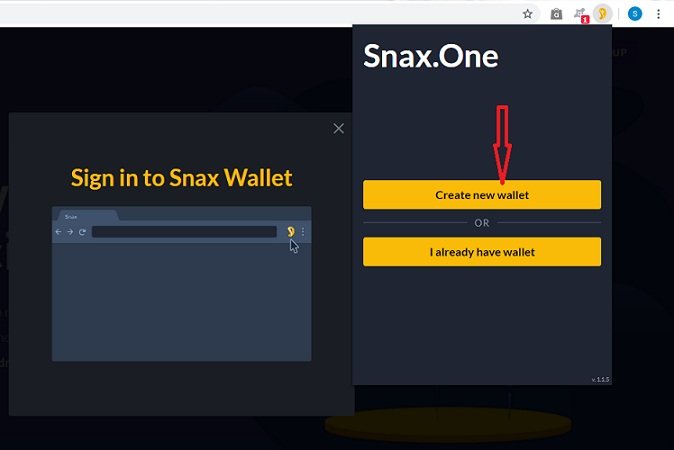 I was able to accumulate lots of Snax tokens with the help of my contributions. Today I wanted to check my stats and spent some time to see how much I have been getting for my contributions on Steem as well as Twitter. To be honest, I was never considered as a twitter person by Snax, so there were literally no rewards from Twitter. At the same time, I have been really active on Steem platform and I managed to receive decent rewards every day.
Steem Users Attention Rate
They have this feature where they rate people based on their attention rate. Based on the popularity of the steem account and how the account interacts with other accounts, they rate people and give them a rank. I was surprised to see that my attention rate was 363 which is very good compared to the rankings that I usually see from some of the steem tools.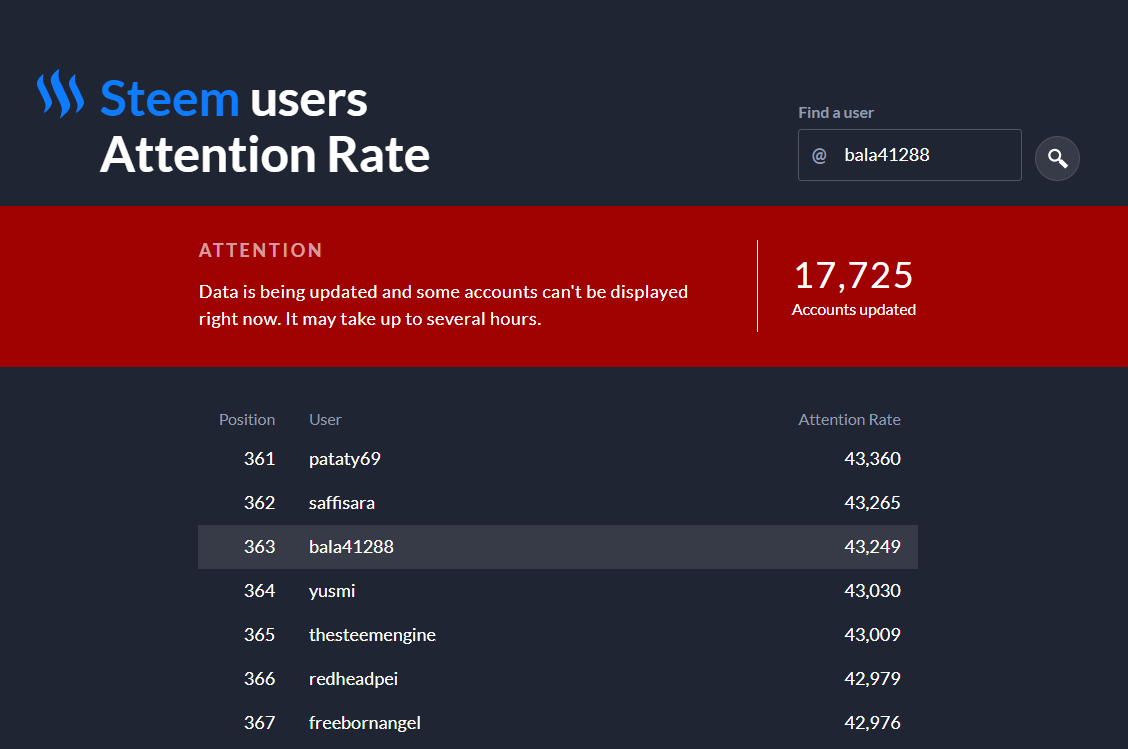 My attention rate for Twitter is very bad and they say that I'm not popular at all on twitter platform.
Snax Bounty Program
In order to introduce the platform to the bigger audience crowd and make people sign up, the team introduced a Bounty program with which you will be able to earn Snax Tokens by spreading the news in the form of Steem Posts. There are some rules to participate in the Bounty program and win Snax tokens. There is also a calculator available with which you will be able to calculate how many tokens you will get. They calculate the tokens based on the followers you have. If you have more followers, you get more tokens. I would say that it is definitely not an attractive move.
Finding organic followers on Steem is not a very easy thing and if the engagement and activity is going to be judged based on the number of followers and the reputation of the user, I would say that it is again a bad system. It would be ideal only to reward people based on proof of brain concept. Anything other than that will not be very attractive or can even be scam at time.
So far, we have heard enough about Snax tokens and we have to find the real use case of these tokens. Only then we will be able to understand how much worth Snax tokens have and whether it is good to take efforts to generate more Snax tokens.