When I initially joined the crypto world, I was looking for faucets everywhere. I was looking for sources to get free cryptocurrencies. I know I was a bit late to the party but I wanted to make sure it is never too late and tried out all the possibilities to get some extra tokens and cryptocurrencies. When I initially joined I was under the impression that cryptocurrencies can only be mined and bought using FIAT. But later after seeing many faucets and other websites that giveaway cryptocurrencies for completing tasks, I wanted to try a few. One such thing was Storm Play app.
Storm Play is a mobile application that can be used to earn three types of currencies. One is their official Storm Tokens which is an ERC20 token and you can also convert your earnings to either Ethereum or Bitcoin as well but for that, you have to provide your Coinbase account email. First of all a short briefing about Storm Play:
Have you checked out the Storm Play app? It's a fun and easy way to earn cryptocurrency right from your phone. Sign up with my referral code and you will get 6000 Bolts when you try it! My code is 8LTF2U. https://play.google.com/store/apps/details?id=com.cakecodes.bitmaker
First withdrawal
I have been using this application for a very long time. I did not end up getting any referrals but I managed to complete some tasks and get some rewards as Bolts. Though the rewards were not very high, I'm quite happy that I'm able to get at least something because we cannot be sure about what can happen in the Crypto world. What if suddenly Storm tokens go to the moon in the next 3 years. The rewards from the app are given in the form of Bolts and you can exchange the bolts in the app to get either Storm tokens or Ether or Bitcoin. I wanted to hold some Storm tokens so, I did a withdrawal.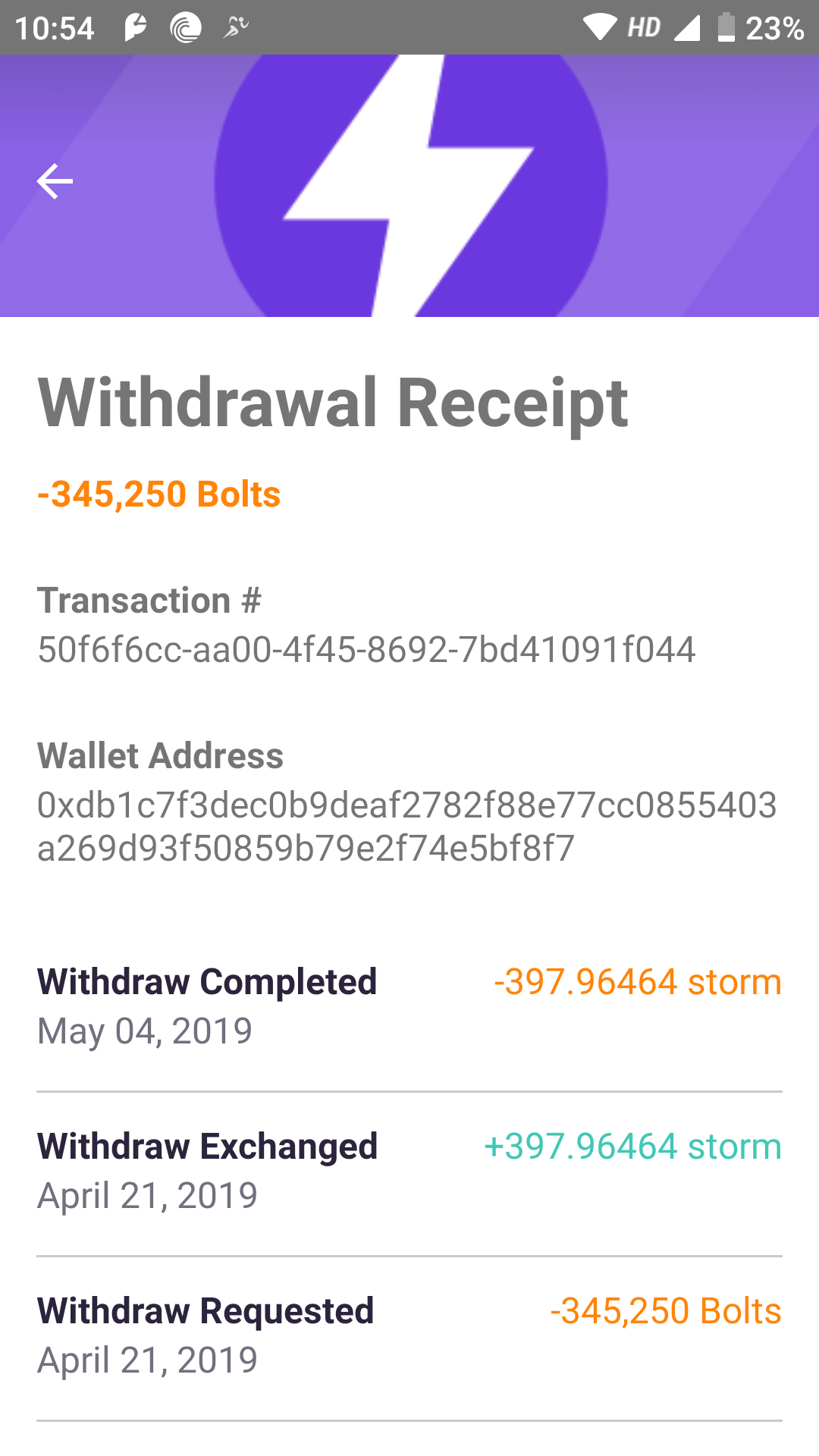 After I initiated the withdrawal, it mentioned that I will be getting the tokens to my wallet only after 1 week. I was wondering what is taking so long for them but they have some withdrawal procedures where they dispatch the tokens only once a week. I was first thinking that the tokens were not very great until I saw it being listed on Binance exchange.
My other Ether tokens
I received the Storm tokens on my ERC20 Ethereum wallet. I also participated in some of the airdrops and giveaways. I'm currently holding lots of other tokens as well on my wallet. I'm not sure on how to use them But I still manage to hold them hoping that it can either give me good returns in the future or fade away as to how it reached me now. Because either way, I'm not going to get any big profit if I sell these tokens now in the market. I also noticed that some of the tokens are not even in the exchanges now and they have been de-listed because of poor performance.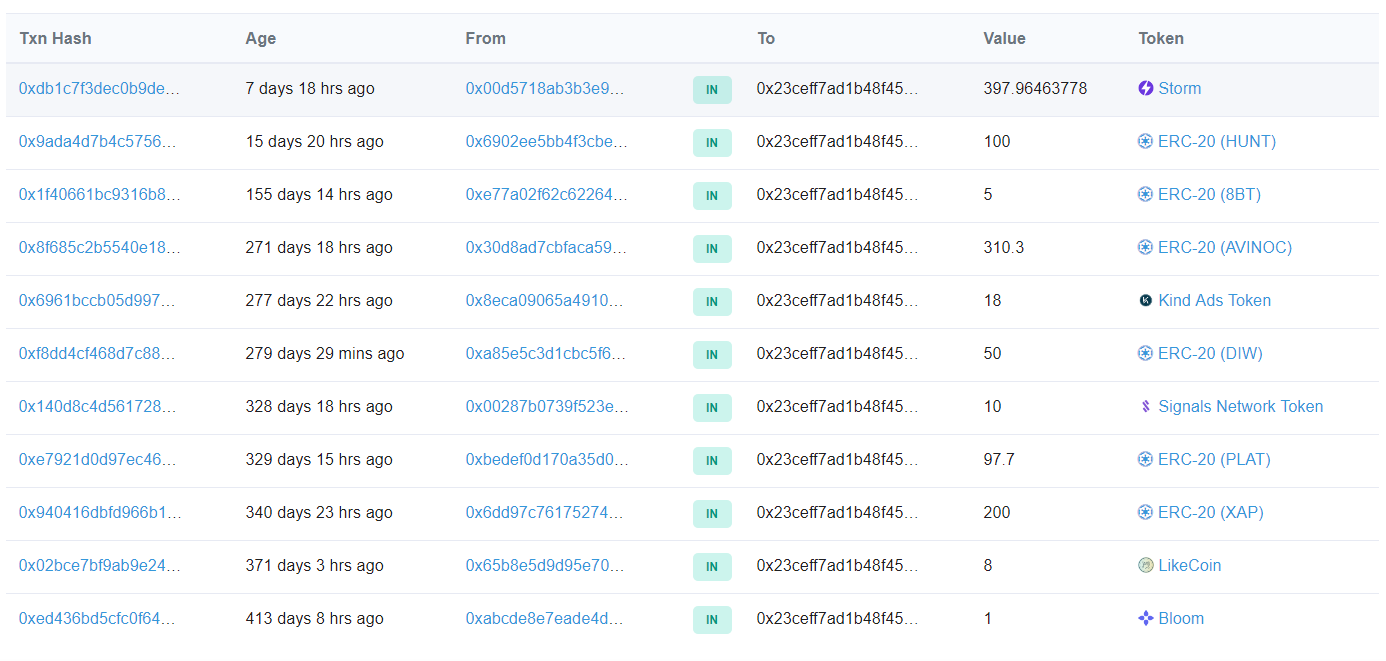 Currently if I see ERC20 token giveaways somewhere, I don't mind participating in those giveaways because it doesn't pain us if we get some free money. Good to hold them because some platforms like Steem Hunt can really have a great future. When the price goes to moon, I will be able to exchange these tokens for some real value. I'm hoping to not touch them for at least another 5 years. Lets see what happens after that. The future is anyways going to be Blockchain and quantum technology. Lets see what it takes us to.