It was a very long day for me. With lots of works still left un-completed, I was just planning to sleep thinking of doing all the work tomorrow. But that is when I received a message from someone/stranger called Coyli in Discord. The conversation started very smooth. It was quite interesting indeed. Within a few messages from this person, I was able to trace a little bit that it was a scam. But still, I was quite curious to know what it was all about and to what extent I can drag this conversation to understand about the scam.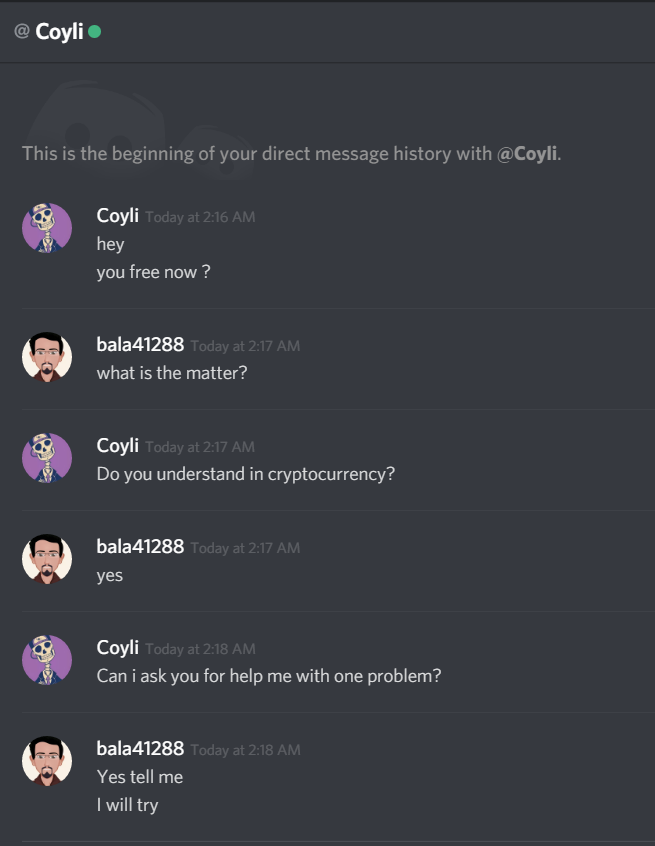 I will tell this in short. Coyli asked me if I can help him with something. It seems he won a lot of money through a roulette game. It was close to 2.6 BTC and he was unable to withdraw the money because he was from China. Refer to the below screenshot to read the conversation.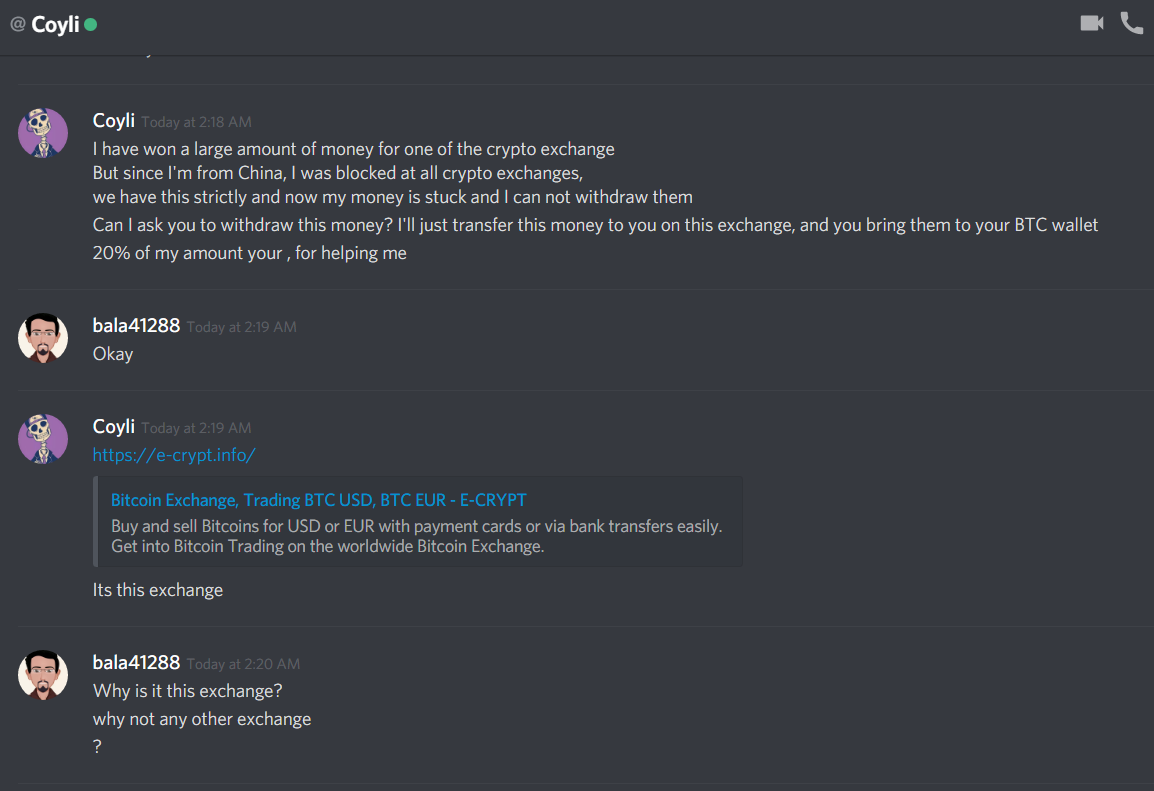 When I clicked on the link he gave me, I was a bit suspicious about the website. It was not quite easy for me to recognize the website at first. But I had a feeling that I have seen a similar website earlier. Following his instructions, I did register with this website. But not with my regular email IDs. I used a different email ID and a dummy password to login to the website. Till then he was continuously chasing me. He was going on asking for an update from me on the progress. I finally completed the registration process and noticed lots of issues on the website. I updated one of my BTC wallets in the website and informed Coyli. He did transfer me 2.6 BTC as he mentioned. I was surprised to see my account balance showing as 2.6 BTC. You can also have a look at it in the below screenshot.
I did a simple calculation after seeing 2.6 BTC in my account. The full value in my local currency comes around 1 million which is more than what I earn in a Year. I then calculated my 20 % share in that and it came exactly 0.52 which was again huge. Next is the tricky part. He asked me to transfer 2.6 BTC from that wallet to any of my BTC wallets. I tried adding a wallet address and tried to initiate a withdrawal request. That is when I got the below error message.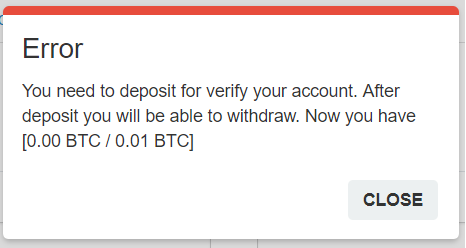 After seeing the above error message I got a confirmation in my mind that it is definitely a scam. But I still managed to stay polite with Coyli and asked few more questions. Coyli asked me to contact the support team in the website itself. I had a big conversation with the support person and they asked me to deposit first to be able to withdraw BTC from my account. There were 3 types of deposit plan. It was very funny when the support guys actually explained it to me. It seems based on the deposit I make, I will be getting bonus BTC. That was so lame.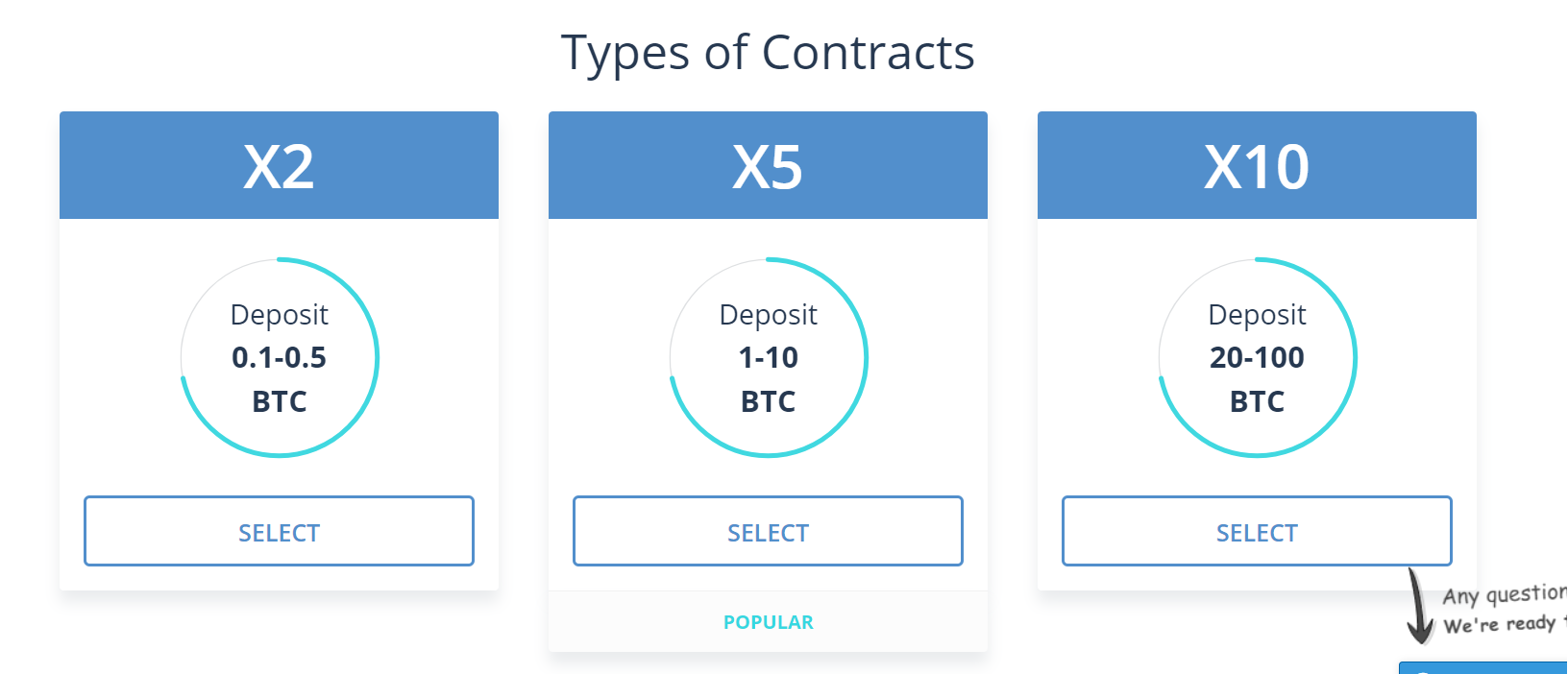 The big BTC value just stays in the account now. I politely told Coyli that I found his scam. Though lots of time was wasted in this process I really learnt very good lessons from this incident. I also asked him a question "What if I run away with 2.6 BTC?" He answered by saying that he is trusting me so much and he is not having anyone else to complete this and give him his money.
Learning from this particular incident
I have heard a lot about scams happening everywhere but I was never exposed to such things in the past. This is the first time I'm witnessing something like this. I was totally amazed when I found out more details about this website. First of all the website was a copy from CEX.IO. The home page was a complete copy from that website and they had their own pages to cheat others. The most interesting part here is that they also have a 24/7 support where they have a new way to cheat people by showing all types of strategies. There is no wonder that Coyli would have been the person trying to help people with queries about the website.
It was a big lesson for me. Hope you guys also had a good learning from this incident. It is 4:04 am here when I'm writing this particular sentence of this article. I'm sorry if this article was a bit boring for you. I couldn't manage to write this any better with full sleep in my eyes after an exhausting day. I just finally wanted to alert you to stay away from such scammers and try to escape from such spammers. If you are getting some money, you might have to either do something or the other to be able to get it. Nothing is free in this world without any struggle or hard work.
Image Source: